A busy afternoon for Warlingham Consistory
The Installation meeting of Warlingham Consistory No 134 took place on Tuesday the 29th of March 2022 at Nutfield. Making his first Official Visit to the Consistory was our Provincial Grand Summus, R.Dist.Comp. Arnold Long, accompanied by his Escorting Officer, Dist.Comp. Ian Bloodworth, and several Provincial Grand Officers of the year. Also present, attending the Conclave meeting that followed, was the Provincial Grand Supreme Ruler of the OSM Province of Surrey, R.Wy.Bro. Colin Beerling.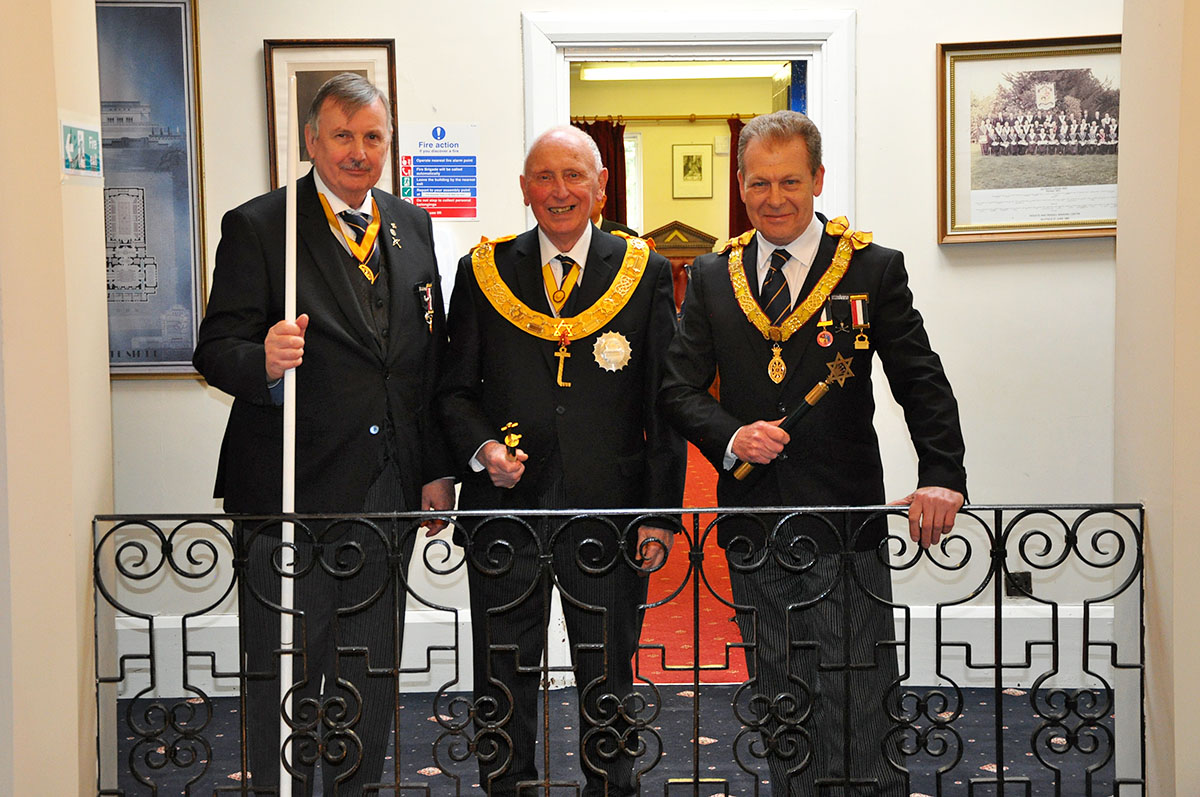 The Consistory was opened in the First Grade of the Order by the President, Dist.Comp. Chris Eley, who welcomed all the guests and visitors, with a special welcome to the Provincial Grand Summus. The Provincial Grand Summus accepted the baton and assumed the Chair of the Consistory. He said how good it was to be making his first Official Visit to Consistory, introduced the Provincial Officers, took the minutes, and vacated the Chair.
The first item on the agenda was to Install Em.Comp. Simon McCarthy as President. This was done in a very sincere manner by Dist.Comp. Chris Eley. Em.Comp. Bob Tuthill was invested as Primus of Lectorus and Comp. David Blackburn was Invested as Primus of Ostiarii. The Address to the President was given by R.Dist.Comp. Arnold Long in an excellent manner.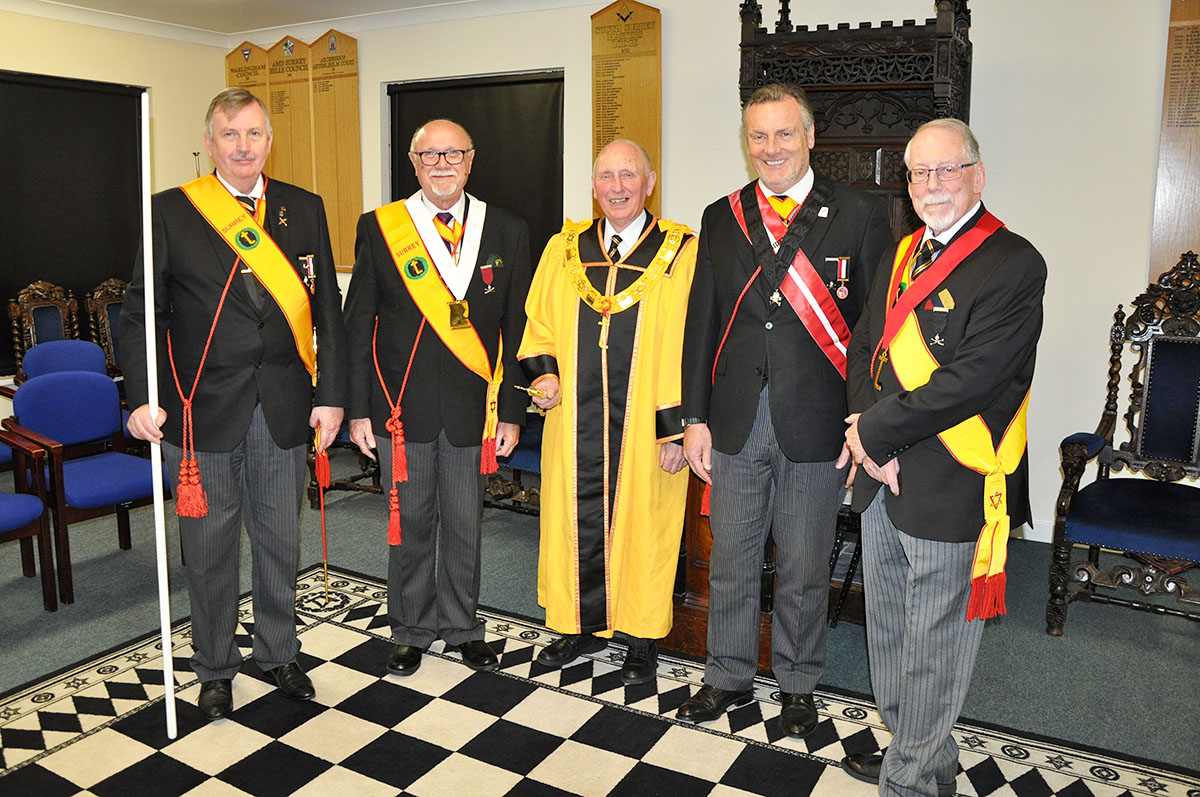 After the appointment and investiture of the remaining officers, the next item on the agenda was to confer the First Grade of the Order on W.Bro. Steve Jones of Pride of Surrey OSM Conclave number 118.
The ceremony was conducted in an excellent manner by the newly appointed Primus of Ostiarii, Comp. David Blackburn, ably assisted by the acting Director of Ceremonies, Dist.Comp. Ian Bloodworth. It was certainly a ceremony that Companion Steve will remember for a long time.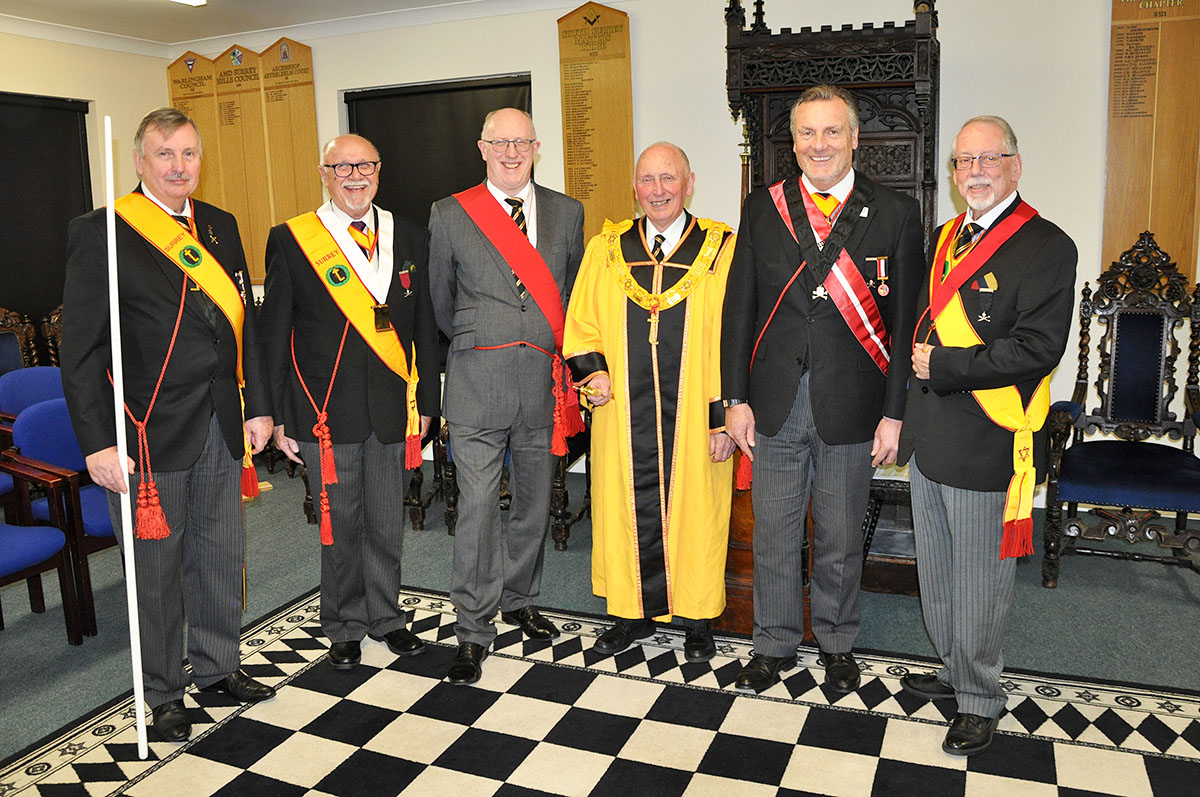 The President congratulated Companion Steve and welcomed him into the Consistory. R.Dist.Comp. Arnold Long welcomed him into the Order and the Provincial Grand Senatus of Surrey.
After the regular business of the Consistory had been completed the Consistory was closed and everyone got together for the usual photograph.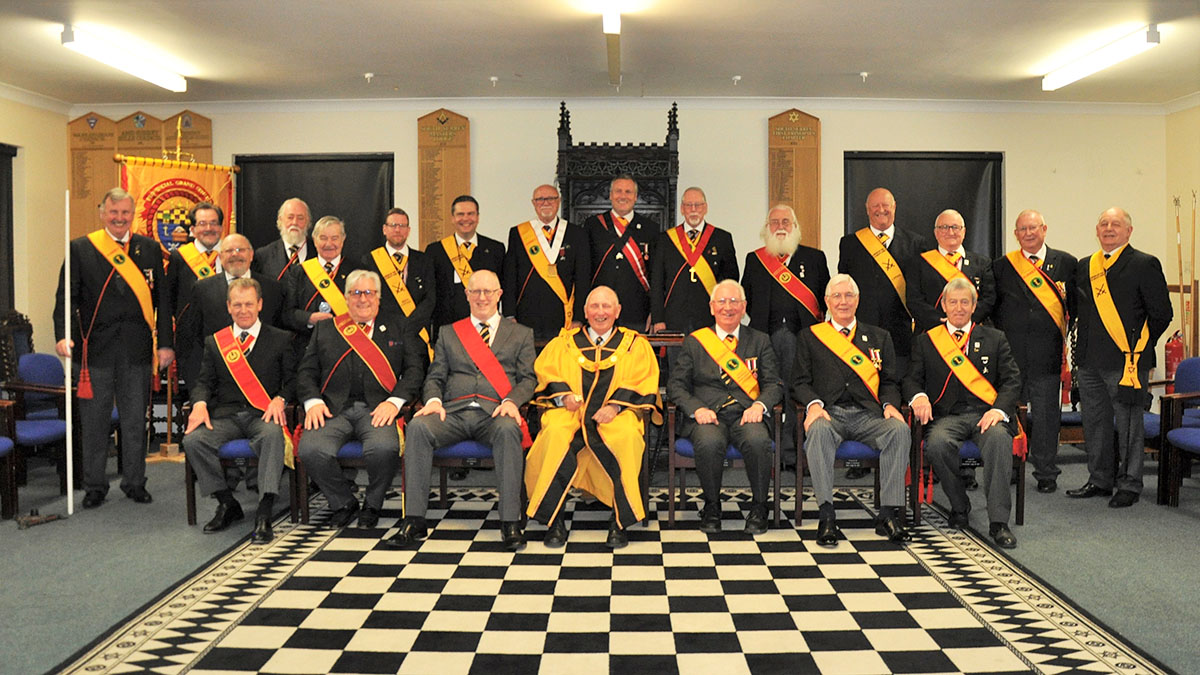 After refreshments in the bar the Companions of Warlingham Consistory and their many guests dined together at a very convivial Scarlet Cord Festive Board.
Article by and photos by Chris Eley
---
<
back to news index