Four Candidates for Warlingham Consistory
On Tuesday 30th November Warlingham Consistory No 134 conferred the First Grade of the Order on four Candidates. Present as members of the Consistory were R.Dist.Comp. Arnold Long, Provincial Grand Summus, and R.Dist.Comp. Michael Barnes, Past Provincial Grand Summus
The Consistory was opened in the First Grade of the Order by the President, Dist.Comp. Chris Eley, who welcomed all the guests and visitors. After the minutes had been approved the main item on the agenda was to confer the First Grade on W.Bro. Steve Harvey, Bro. Paul Jenner, Bro. Robert Short, and Bro. Jim Turner.
The President invited R.Dist. Comp. Michael Barnes to occupy the chair of Primus of Ostiarii for the ceremony. The ceremony was conducted in an excellent manner by the Past Provincial Grand Summus assisted by our Provincial Grand Summus, the Consistory Director of Ceremonies. It was certainly a ceremony that the candidates will remember for a long time.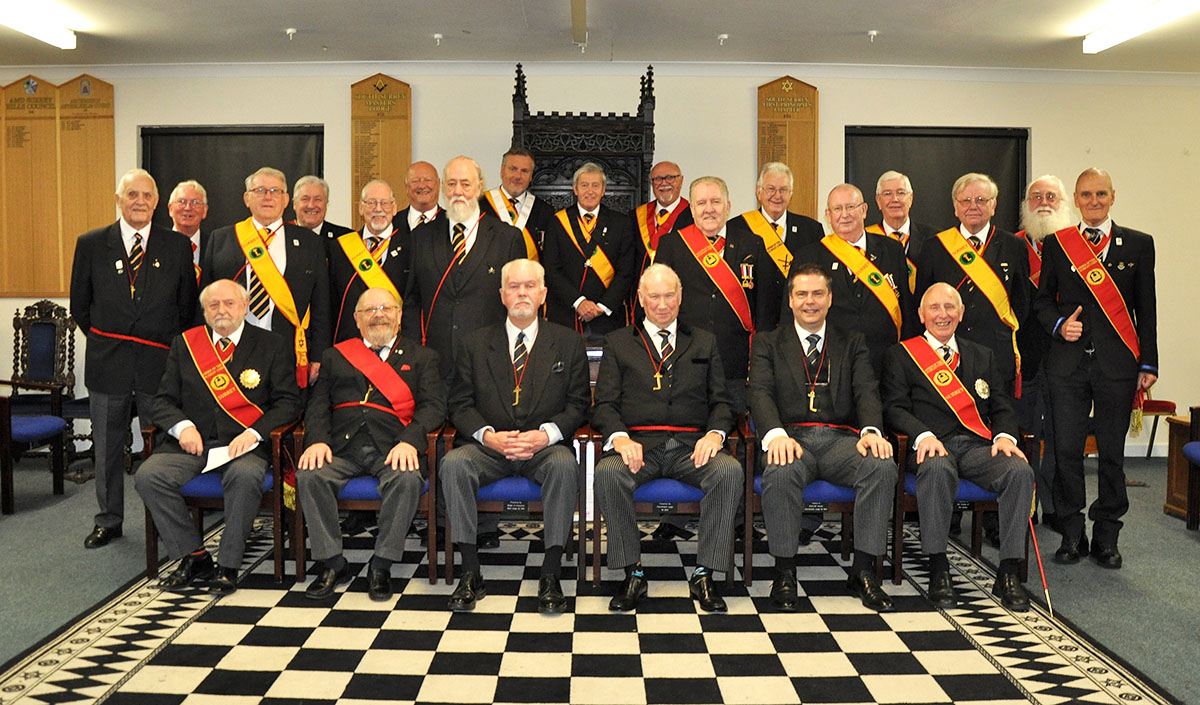 The President congratulated the four Companions and welcomed them into the Order and thanked R.Dist.Comp. Mik for all his support for the Consistory. R.Dist.Comp. Arnold Long welcomed them into the Provincial Grand Senatus of Surrey.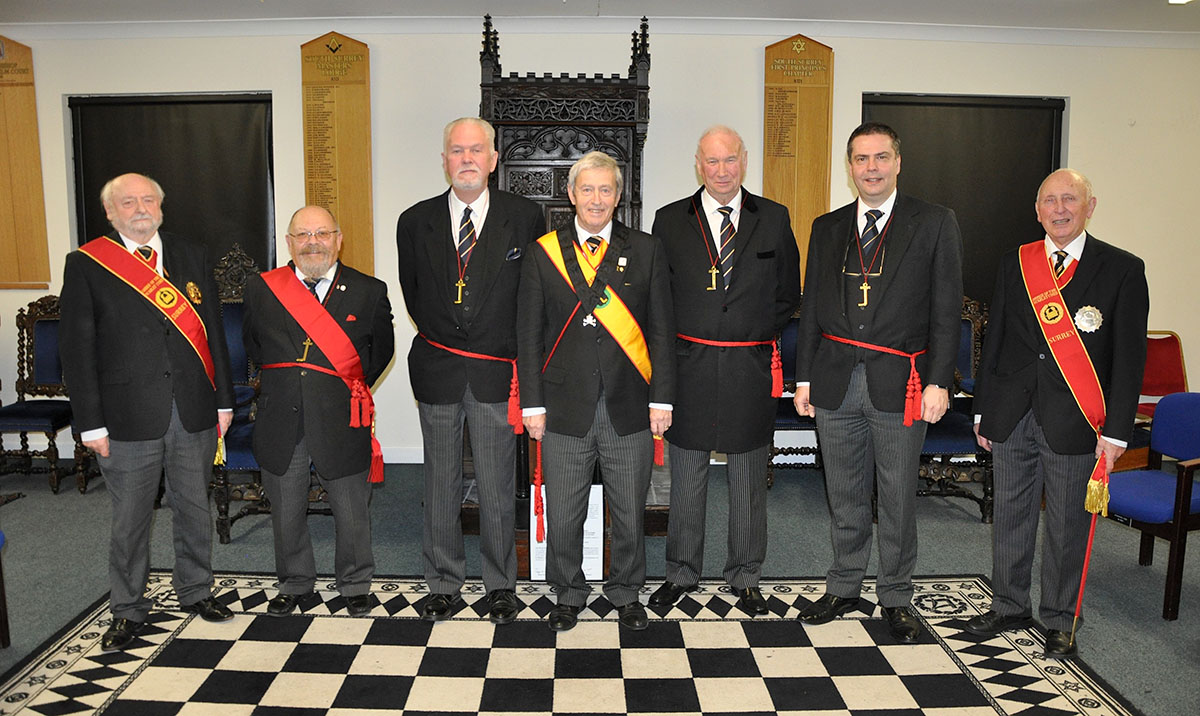 Em.Comp. Simon McCarthy was elected as President, and Dist.Comp. Nigel Thomson was elected as Treasurer for the ensuing year.
We are now looking forward to our next meeting when we will confer the First Grade on Wy.Bro. Steve Jones, as well as install Em.Comp. Simon McCarthy as President.
Article and photos by Chris Eley, Provincial Grand Recorder
---
<
back to news index