A Donation to Blood Bikes


Most blood bike charities come under the umbrella of the Nationwide Association of Blood Bikes (itself a registered charity) which acts as a representative body for blood bike groups throughout the UK. Their aim is to assist in the promotion of public health through voluntary support of hospital services.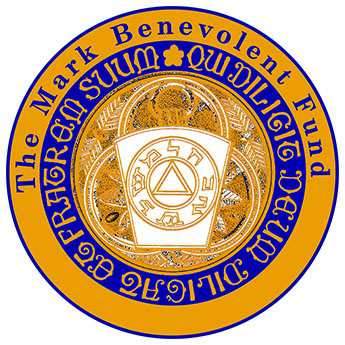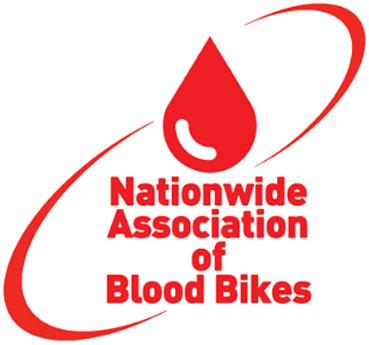 Our local charity is SERV Surrey & London, made up entirely from volunteers providing a professional, efficient service to our community, at no cost to the NHS. They mainly consist of motorbike riders, car drivers, controllers, fundraisers and the team represents a variety of people from many walks of life. They transport blood products, urgent samples and medical supplies, along with donated breast milk to hospitals and milk banks across Surrey & London. They also carry out a daily delivery of blood to Air Ambulance Kent Surrey Sussex.
They also support the regular delivery rounds that the NHSBT have in place, however unlike this option, SERV S&L also operate throughout the night. On weekends and Bank Holidays, they provide a 24 hour service to the NHS. They provide this service free of charge, which releases more money for patient care. At the heart of SERV S&L are the motorbikes. They enable the riders to move effectively through the worst of London traffic, in a safe and progressive manner. Each bike is fitted with a specially designed blood box plate that can securely carry up to two boxes of blood product. Each bike also has panniers that can be used to carry samples, documents or medical equipment that the client hospitals might need in an emergency.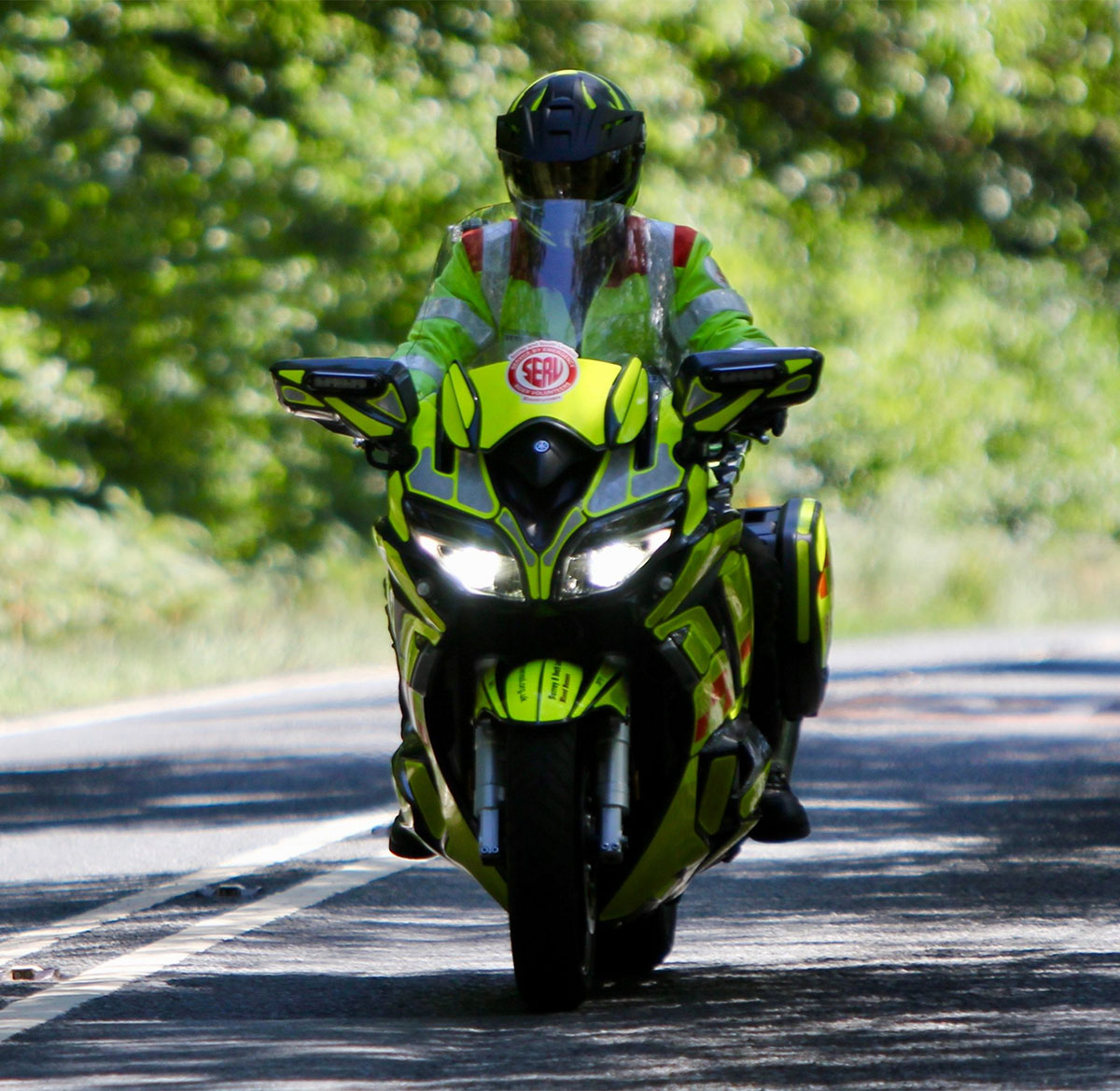 Whilst SERV S&L started out as a motorbike charity, nowadays cars are just as important to what they do. In the face of ever increasing demands on their services, cars are essential to transport orders of three boxes or over. Not only that, but during adverse weather, their two wheeled fleet is grounded as they have a duty of care to ensure that their riders and their precious cargo are safe on the road.
The Mark Benevolent Fund became aware of the role of blood bike charities in January 2016 when an application was received from Northumbria Blood Bikes. Subsequent applications then followed as word spread about the work of the M.B.F. In May 2017 the Mark Benevolent Fund Charity Walk took place encompassing all Royal Parks in central London along the seven-mile route of The Diana Princess of Wales Memorial Walk. The event was embraced by hundreds of Masons, their friends and families, and raised an astounding £437,934. The Trustees of the Mark Benevolent Fund wanted to give something back to the Brethren in the Provinces who had given so generously and decided to invite all blood bike charities in England and Wales to apply for funding for a new vehicle. Mark Provinces covering the majority of England and Wales are serviced by these charities and all that applied received a new vehicle.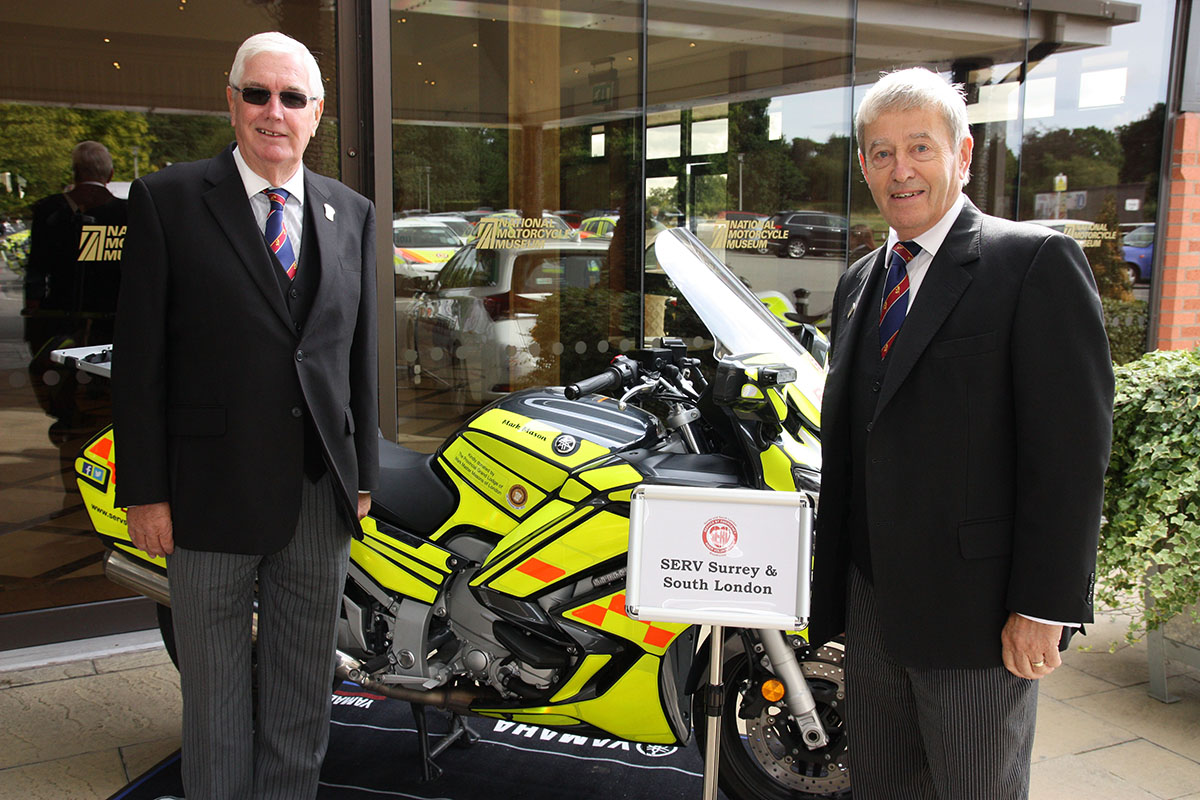 In August 2018, to coincide with the Blood Bikes Awareness Day, the national handover took place at the National Motorcycle Museum in Birmingham. Mark Mason, known within the charity as 'Mason' was donated by the Mark Master Masons as part of a nationwide contribution to NABB members who were successful in their applications to The Mark Benevolent Fund.
SERV Surrey & London is funded entirely by generous donations from the public. The unprecedented circumstances last year have meant that they have been mostly unable to raise money through their regular channels. At the last Annual Meeting the Provincial Grand Senatus of Surrey approved a donation of £500 to SERV Surrey & London.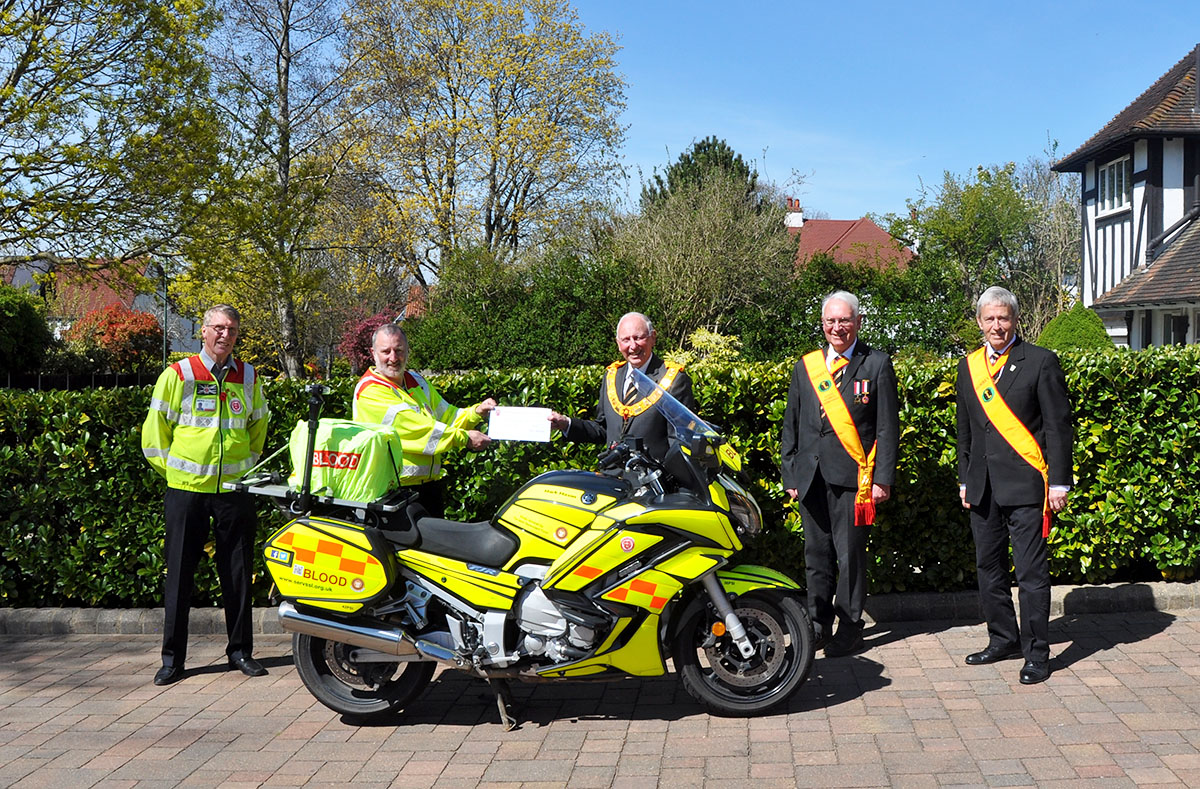 In April 2021 our Provincial Grand Summus, R.Dist.Comp. Arnold Long, was delighted to present a cheque for £500 to Chris Butler, Vice Chair of SERV Surrey & London. Also present was Dist.Comp. Nigel Thomson. Deputy Provincial Grand Summus, Em.Comp. Chris Eley, Provincial Grand Recorder, and Hugh Terry of SERV Surrey & London.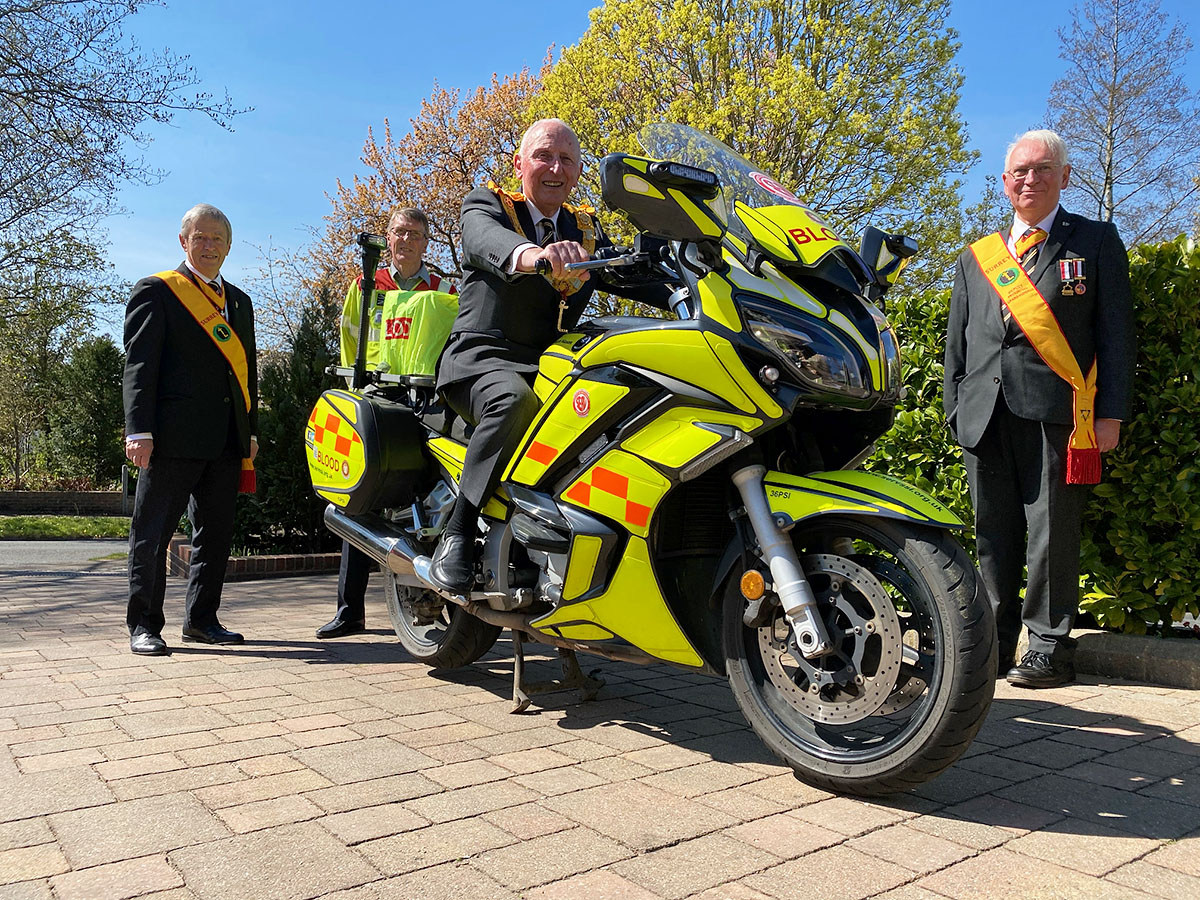 In accepting the cheque Chris Butler said that this could not have come at a better time. Fundraising has been affected by the Covid 19 restrictions while the work they have been undertaking during the pandemic has increased.
To find out more about SERV Surrey & London visit their web site:
www.servsl.org.uk
.
Article and photos by Chris Eley, Provincial Grand Recorder
---
<
back to news index