The Last Mile!


Over the past few months W.Bro. Simon McCarthy of Welcome Mark Lodge No 1237, Surrey Consistory No 4T.I. and Warlingham Consistory No 134 has been out on his bike on the roads of Surrey and Hampshire in all weathers in support of the Surrey Mark 2022 Festival. His target was 2022 miles by the end of October 2020.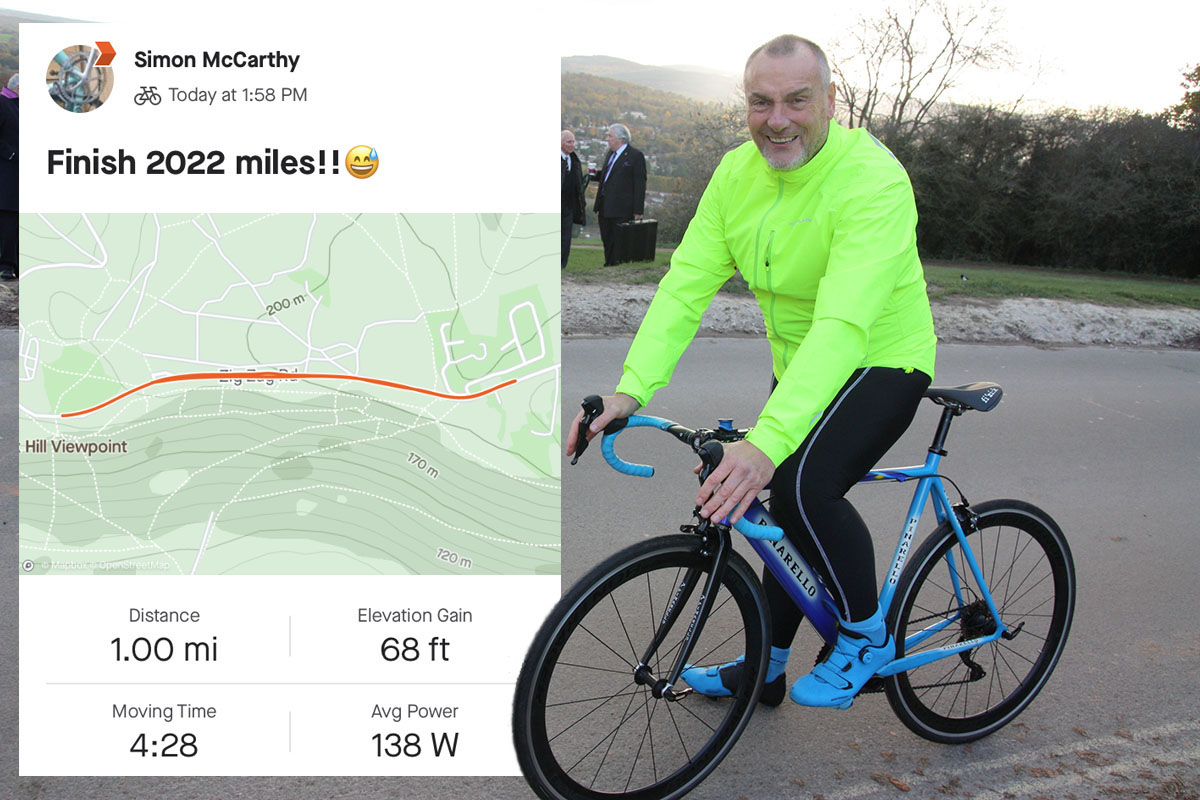 We have been following Simon's bike ride via his Strava app. and on Saturday in the pouring rain Simon had reached a total of 2021 miles leaving one mile to complete his goal. A few supporters went along to Box Hill to see Simon complete his ride.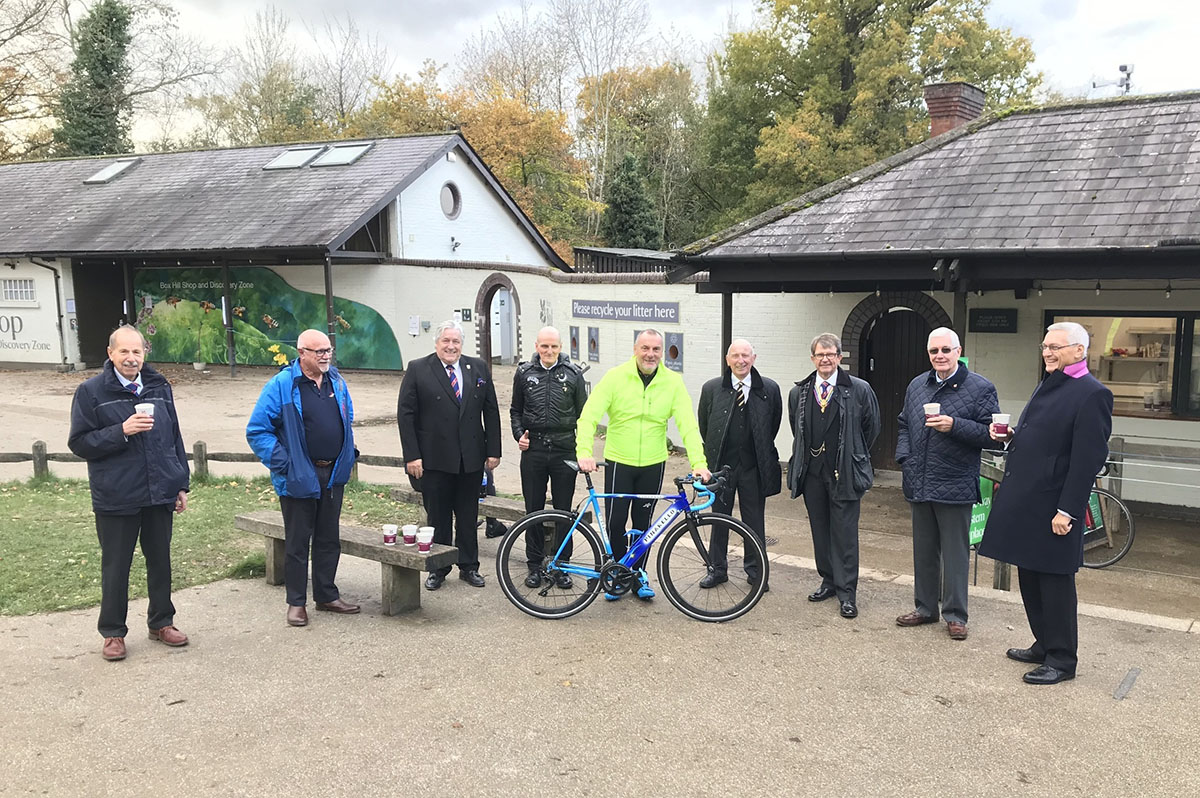 We were all there at the finish line to cheer Simon on.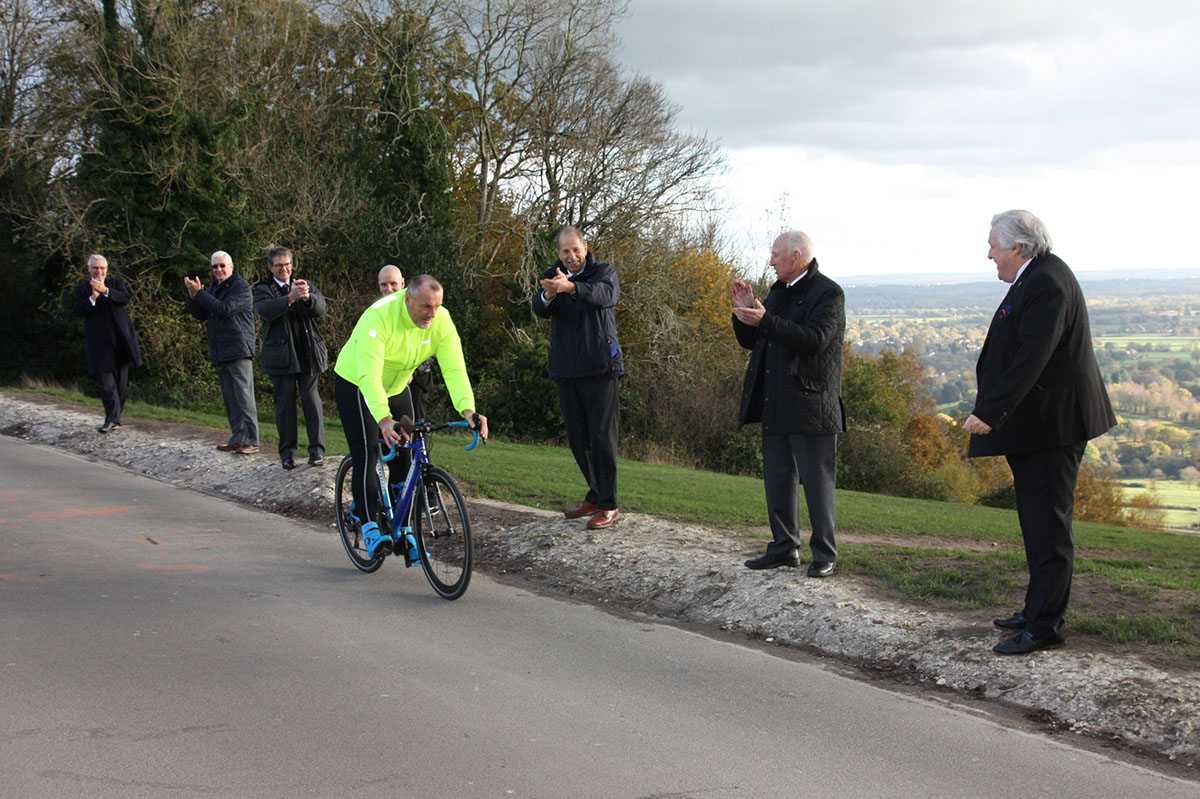 The Provincial Grand Master of the Mark Province of Surrey, RW.Bro. Ian Clark, was there at Box Hill to congratulate Simon and celebrate with him his magnificent effort on behalf of the Festival.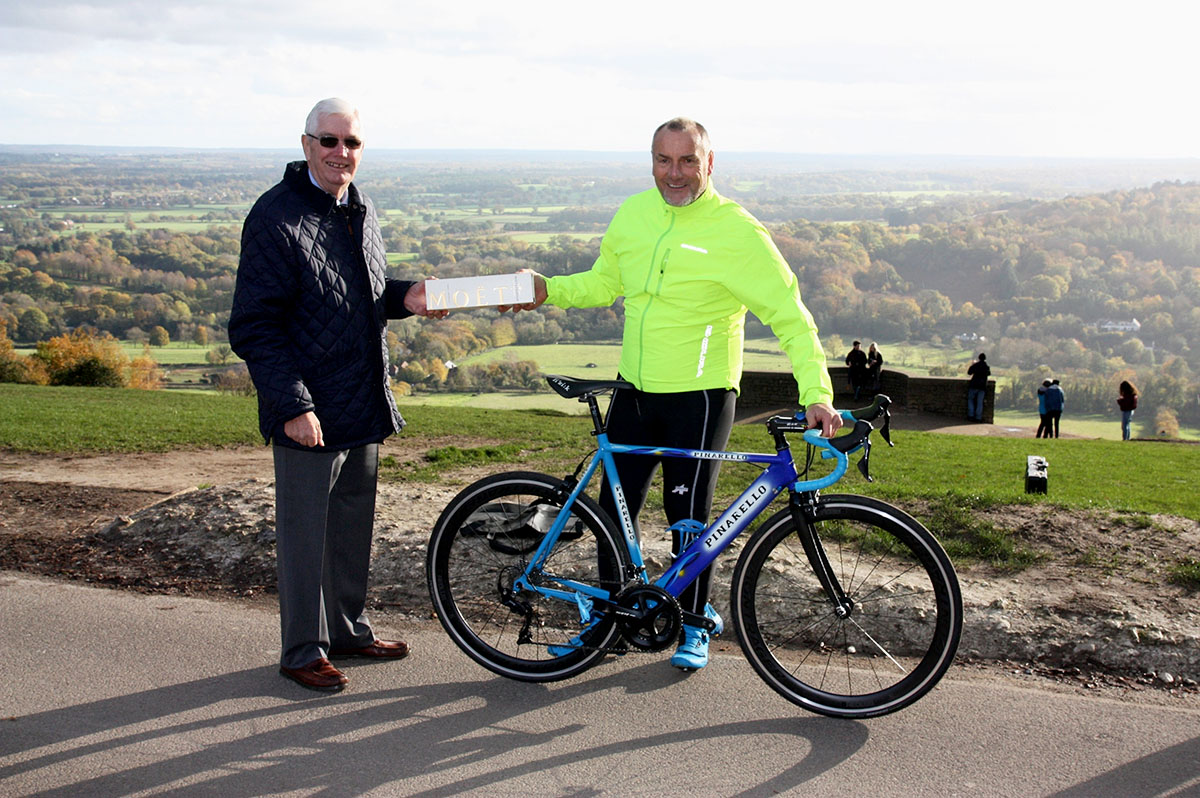 We are pleased to announce that Simon has exceeded his target of raising £2,500 for the Surrey Mark 2022 MBF Festival – a fantastic personal achievement; especially considering that Simon's heart only works at 65% capacity due to a heart attack two years ago, as well as losing part of a lung due to cancer.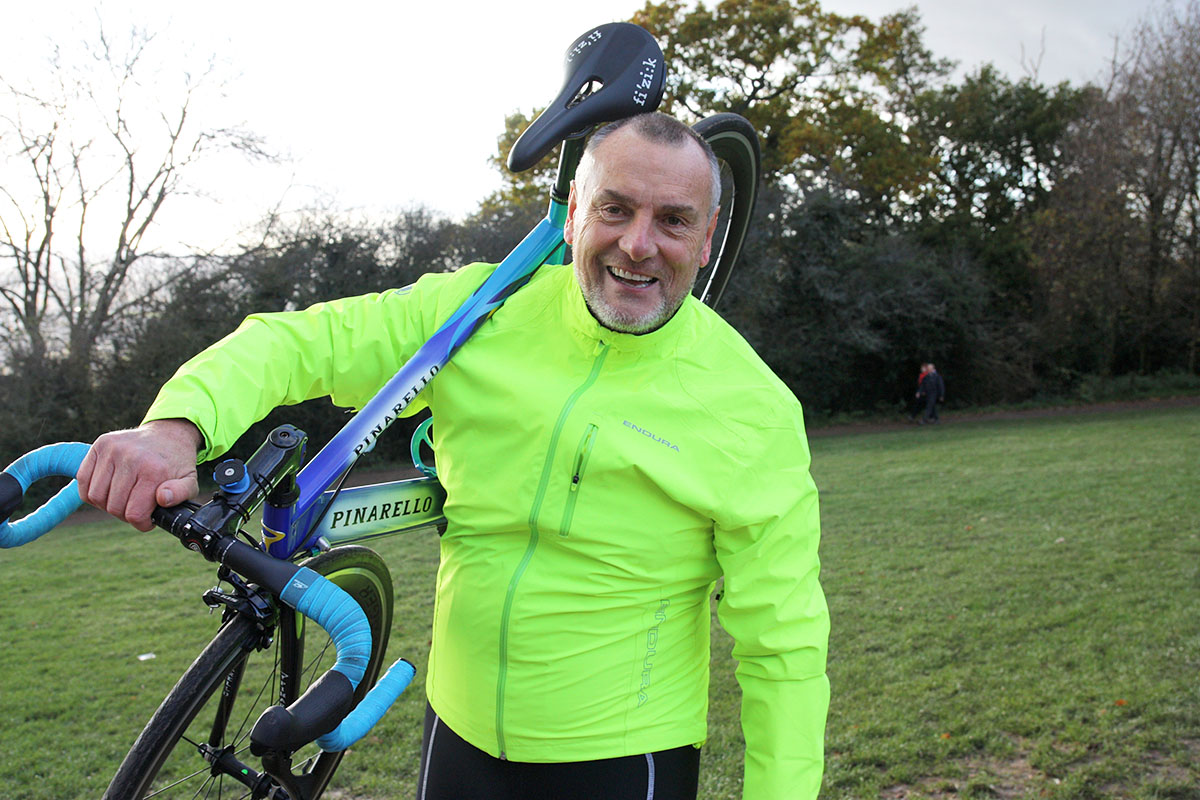 There to cheer Simon on were members of the Mark Provincial Executive, the 2022 Festival Committee, and Heads of Other Orders in Surrey, including our Provincial Grand Summus, R.Dist.Comp. Arnold Long.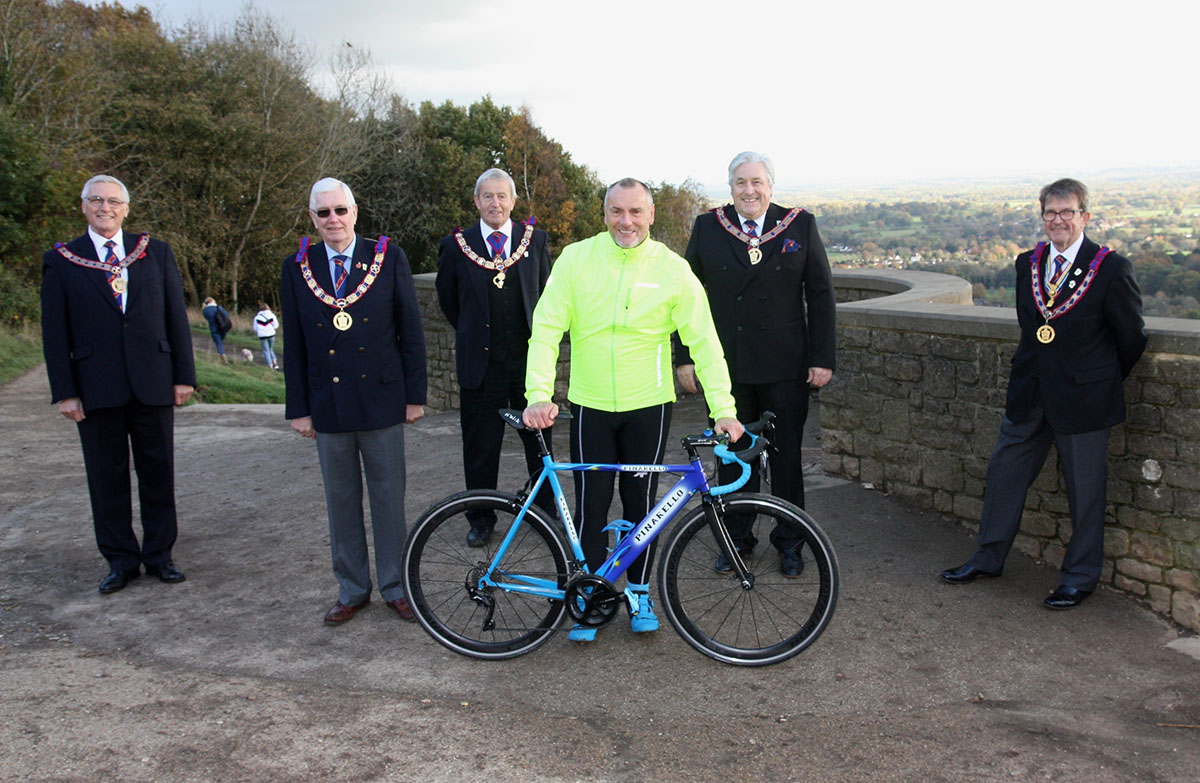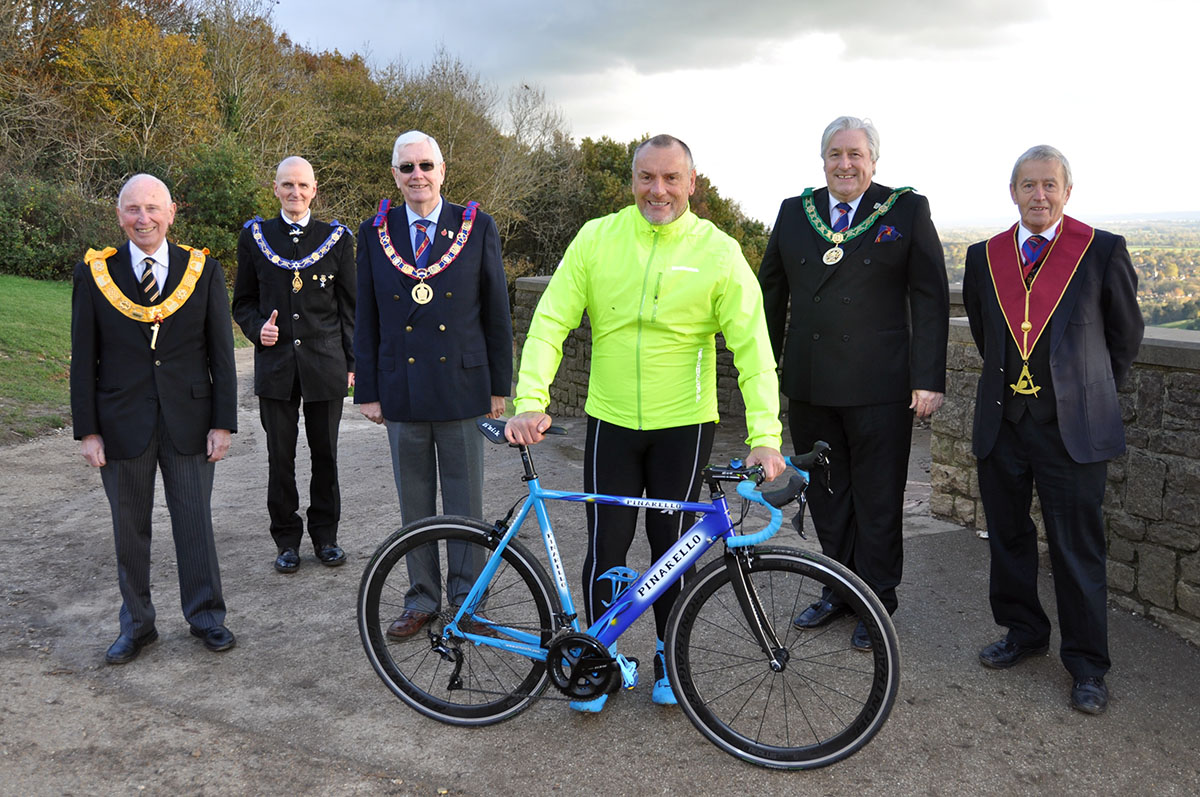 We all thank Simon for his tremendous support for our Festival and wish him a well deserved rest.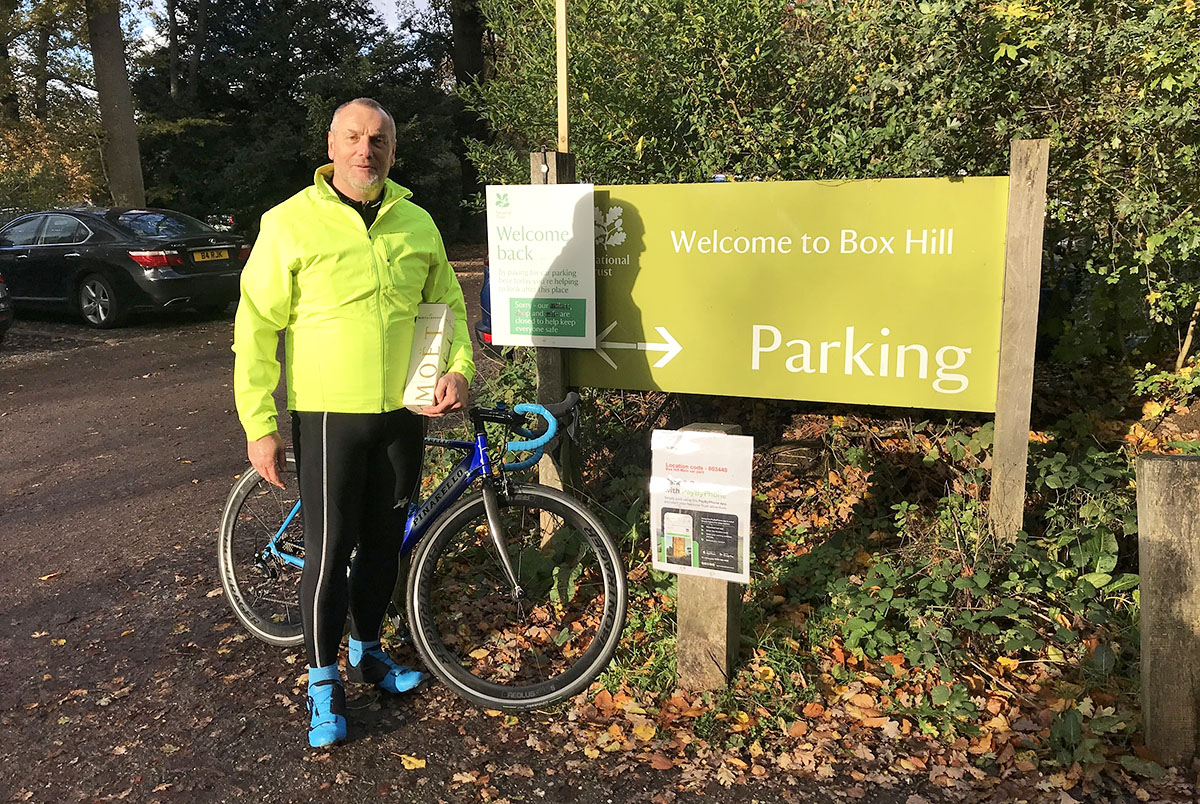 Simon would still welcome any donation, no matter how small, from individuals and Lodges. It's easy to donate via Simon's JustGiving page by
clicking here
.
You can see a video of Simon's last big ride below:
Article by Chris Eley and photos by Bob Tuthill and Chris Eley
---
<
back to news index