A letter from R.Dist.Comp. Louis Keats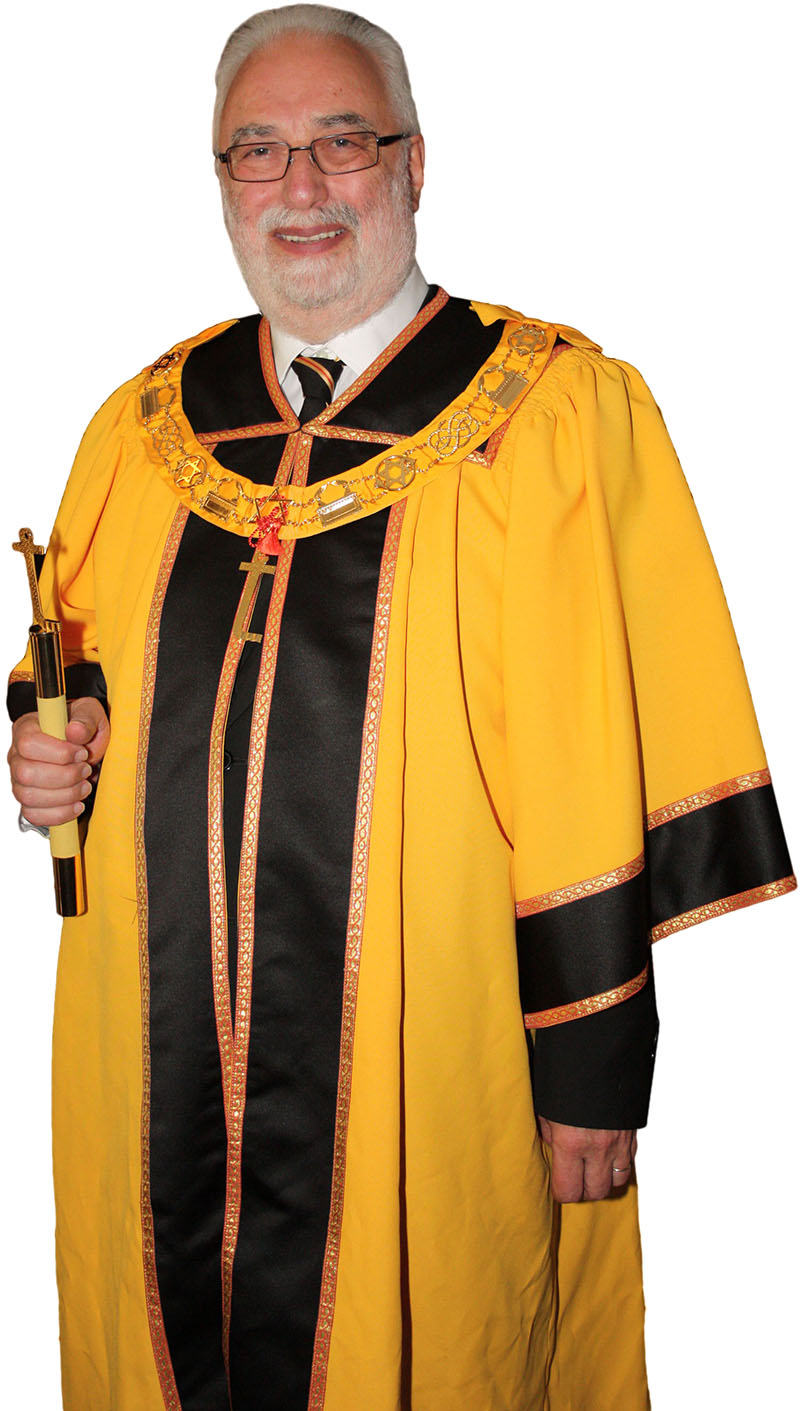 My predecessor, R Dist Comp Mik Barnes, brought this Province into being in July 2010 and was responsible for its establishment and the high level of ritual during the five years that he held that Office. Having previously served Mik as DepProvGS for three years following two years as ProvGReg, I got to know the Province extremely well during this time.
Looking forward, I see Surrey is building on the strength it has achieved in its first ten years and I am sure that Arnold's period in office will be excellent from all points of view. We now have an established and well-run website thanks to our Provincial Grand Recorder, Chris Eley, and our Provincial Grand Registrar, Bob Tuthill; and a now established Facebook page, which has been managed by Chris Hatton and myself. I hope that we might establish Twitter and possibly other social media accounts to make sure that the Companions have a platform in whatever medium they choose to exchange ideas and express their views.
We have been extremely lucky that many Companions from other Provinces and Districts, not just in England and Wales but from as far afield as India, Malaysia and Hong Kong have joined the Facebook page and, of course, many of you will also, if you follow the Facebook page of Grand Senatus, have seen our Most Distinguished Grand Summus, Ian Currans, running through the history of each of our Consistories. I would like to particularly thank the Provincial Grand Recorder, Chris Eley and his predecessor, Len Hayward, for all their hard work in administering the Province.
I am sad in every way to be leaving this wonderful Office with so many Companions who are friends and have been so helpful to me during my tenure, but I feel that five years in Office is long enough and it would not have been practical for me to continue as Provincial Grand Summus, given that I have moved to Darlington in County Durham.
God speed you fidelis.
Louis M Keats
Provincial Grand Summus
---
<
back to news index