Orders Beyond the Craft Evening
Another very interesting and informative workshop entitled 'Orders beyond the Craft' was held at the Sutton Masonic Hall on the 31st October 2019. Although there were no Halloween outfits on show that evening some of the regalia was quite spooky.
The evening started with a bacon or sausage baguette followed by a few drinks in the bar. We then went into the main dining room where many of the Orders beyond the Craft had their stands. The Scarlet Cord stand was manned by Chris Eley.
We then went up to the main Temple where the team presented the regalia of many well known Orders, as well as some lesser known Orders in Freemasonry.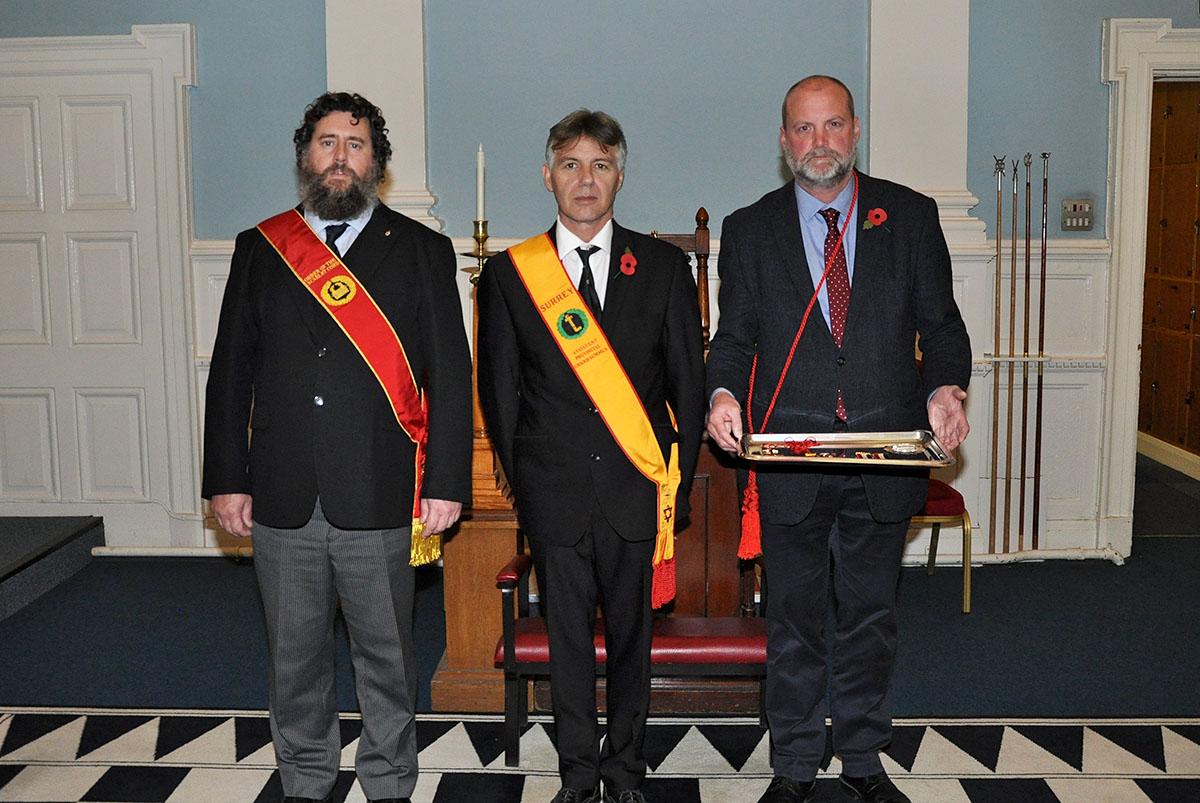 A big thank-you must go to Chris Hatton and his team of models for putting on such an enjoyable and informative evening. Assisting Chris were Simon Polkinghorne, Dave Harrison, Peter Russell, Mark Josling, Nick Appleby and Ken Macintosh.
Click here to view all the photos of the evening.
Article and photo by Chris Eley
---
<
back to news index