The Last Supper
A truly excellent Scarlet Cord Charity Dinner (also dubbed 'Louis' Last Supper") was held at the County Club in Guildford on Saturday 21st September.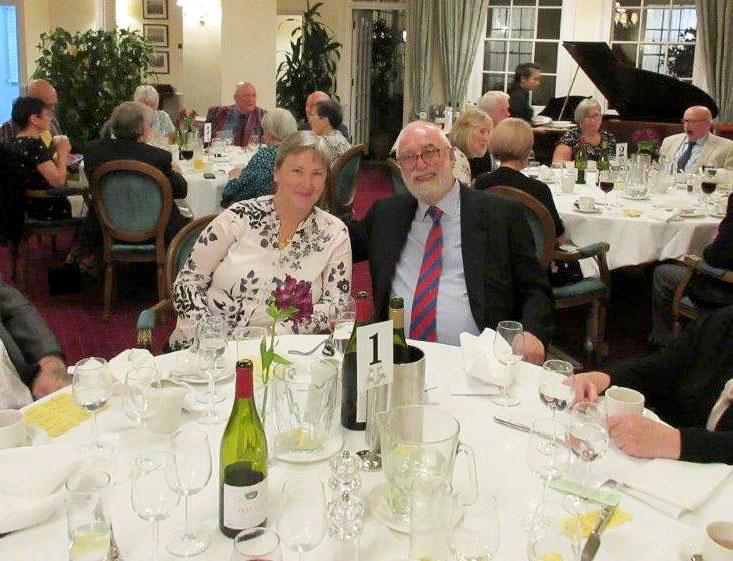 Over 30 Companions and friends sat down to a delicious 3 course meal organised by Dist Comp Jack Love in his inimitable style. Our Provincial Grand Summus, R Dist Comp Louis Keats, thanked all for attending and for all their support since he had taken office in 2015.
R Dist Comp Louis gave his especial thanks and made small presentations to Dist Comp Jack and to Jack's wife Jenny.
The raffle raised £300 and this was presented to RW.Bro. Ian Clark, the Provincial Grand Master of the Mark Province of Surrey in support of the 2022 Surrey Mark Festival.
Article and photos by Louis Keats
---
<
back to news index