A Candidates' View
I have known the Provincial Grand Summus for Surrey, R Dist Comp Louis Keats for many years and after I joined the Order of the Secret Monitor a couple of years ago Louis has been encouraging me to join the Order of the Scarlet Cord.
With Louis' help I looked for a Consistory where the meeting dates would not clash with all my other Masonic commitments and came across Surrey Consistory No 4T.I. which meets at Surbiton. A pleasant surprise was that the Consistory was receiving an official visit from the Provincial Grand Summus. Also present was the Past Provincial Grand Summus, R.Dist.Comp. Michael Barnes. There were also many friends from the Mark Degree and Other Orders.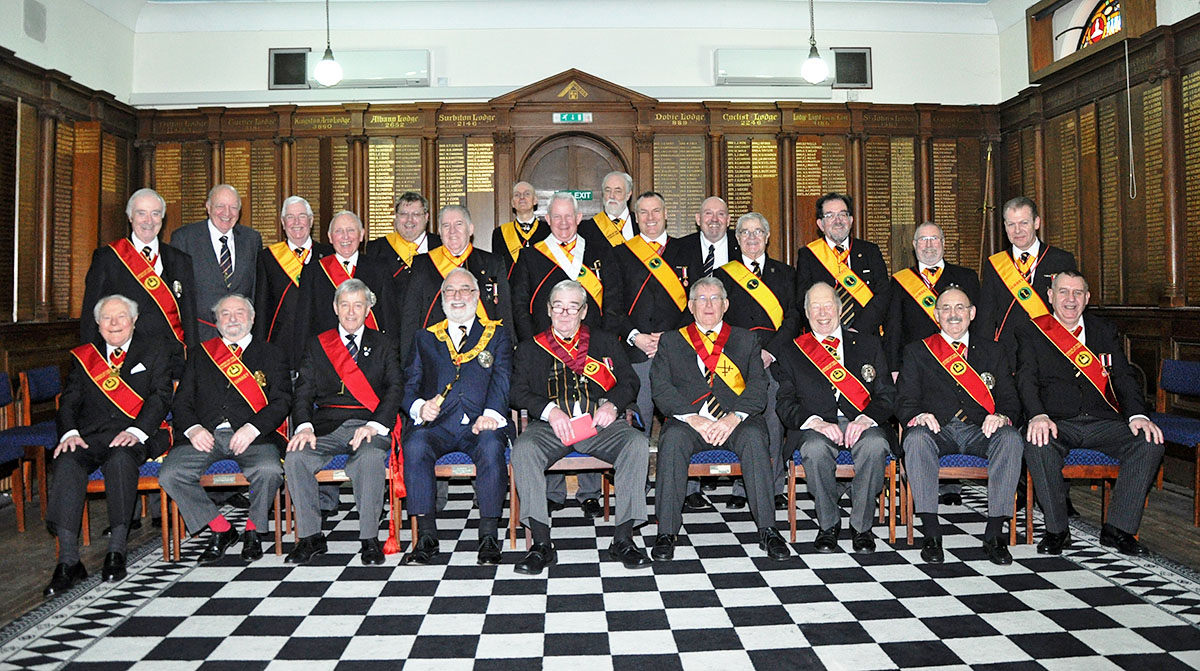 It was an interesting ceremony conducted by Dist Comp Len Hayward, PGSwdB, ProvGSec, acting President, assisted by Em Comp Harry Smith, the Primus of Ostiarii, and supported by the Officers of the Consistory.
After I was Obligated, Entrusted and Invested as a Companion of the Order, First Grade, the Provincial Grand Summus, my Proposer, welcomed me into the Order.
Article and photos by Chris Eley
---
<
back to news index